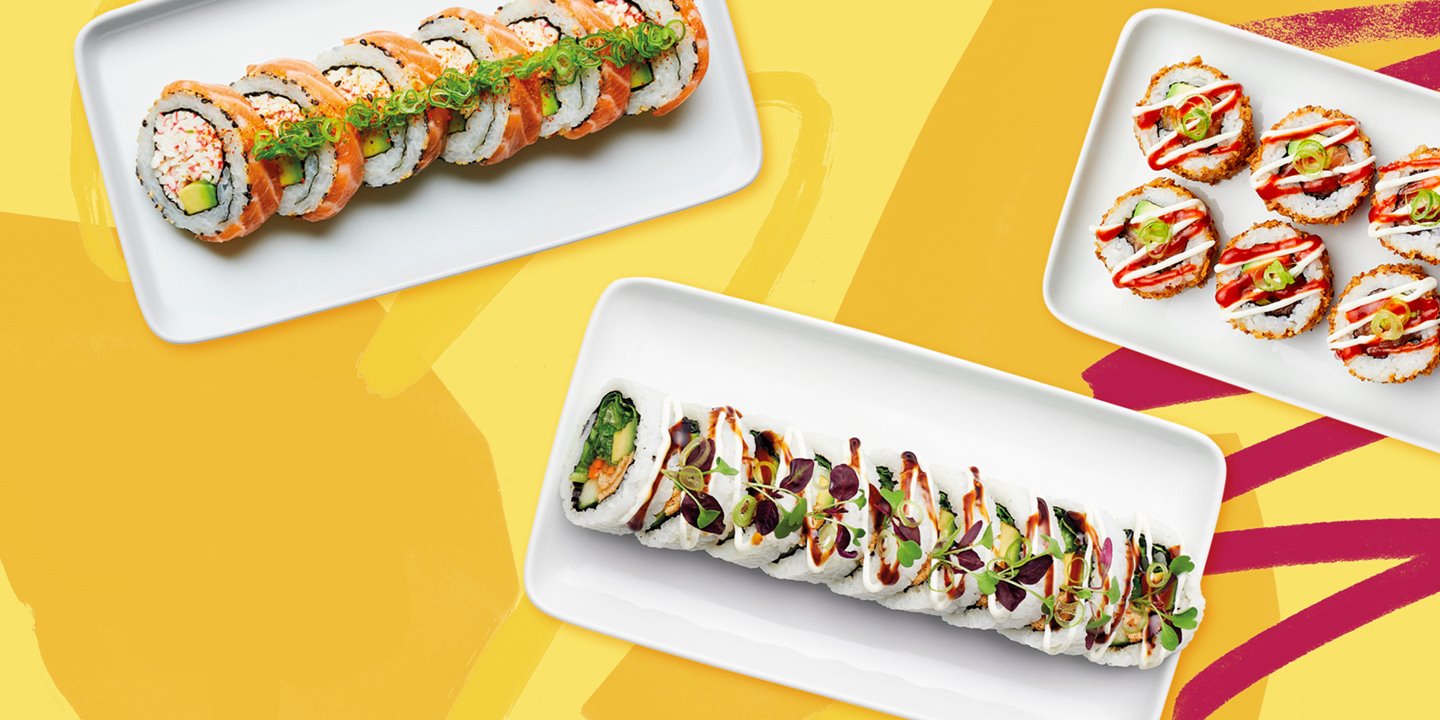 book a table
Skip the queue and book a table in advance. Less queuing = more time for eating!
Do I have to book a table at YO!?
You don't have to book, but with food this good we know you won't want to wait. We highly recommend booking a table at your favourite YO! especially as we have less space to keep things safe at the moment.
I have a booking but one of my party can't attend, what now?
Don't worry - just cancel your booking via the link on your confirmation email or give us a call on 0333 090 6257 and we'll help you to reschedule.
Can I request a table outside?
Seating is on a first-come first-served basis, so we can't guarantee that we'll be able to offer you an outside table.
I want to book a booth, what do I do?
YO! operates a first come, first served seating system, so we can't guarantee that you will be seated at a booth for your visit; however, we promise that wherever you sit you're guaranteed a YO!some time!
Do I have to pay a deposit?
No, if you're booking for up to 6 guests we won't ask you for a deposit. For larger groups of over 6 we may send you a card authentication link. The card authentication guarantees your booking, but we will only charge your card if you fail to show up. We would ask that regardless of party size, you give us as much notice as possible if you need to cancel so we can feed another YO! lover. For more information on Card Authentication please speak to a member of our bookings team on 0333 090 6257.
Are you taking bigger group bookings?
We are taking larger group bookings after 21st June, subject to government guidelines. Make an enquiry today with our friendly booking team and they'll be happy to help!
Can I pay by cash?
We are currently asking all guests to pay via card as to minimise contact, plus you get to enjoy our fun new digital menu!
What if I have a dietary requirement?
Let us know in the 'special requests' box when you're booking and our bookings team will be sure to provide you with all the suitable options.
Anything else?
If you need any more information you can find our full booking terms and conditions here.